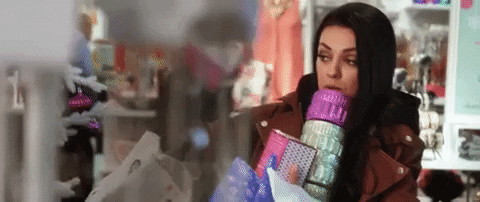 Christmas should be relaxing but sometimes we want things to be perfect that we put unnecessary stress ourselves. As I grow older, I just want a fuss-free, no-drama Christmas. One aspect, the food, can easily be settled with FoodLine.sg, a catering and cake portal with 550 caterers.
What is great about FoodLine.sg:
-best price guarantee: If you find the same menu with a lower price elsewhere, they will match it.
-if you're unhappy about your catering experience, FoodLine.sg will compensate you up to $100 per order.
-For Christmas, because of COVID19 restrictions, they have menus for small gatherings.
In addition to all the individual promos, we have negotiated with FoodLine.sg to bring you a better deal. You get $10 off with a minimum $100 spent. The Coupon Code is RERG10. Terms and conditions apply (25th Nov – 31st Dec 2020).
These are the 10 recommendations for Christmas (read till the end for more promo):
---
1. Traditional Christmas Meal: Hungry Nerds Catering Co.
You can choose from their Christmas buffet (from $22.80++/pax, min. 30 pax) or platter menu (from $23.80++/pax, min. 15 pax). Items may include slow roast turkey breast and salmon with dill cream.
If you don't want the whole shebang, they also have a Christmas set with a rosemary turkey (4kg–5kg), honey-baked chicken ham (1kg), and a log cake (500g).
---
2. Fusion Christmas: Ishiro Fusion Catering
They have sets starting from $13.80++/pax (min. 10 pax) to full buffet menu (from $18.80++/pax, min. 15 pax). Food include roast beef with red wine reduction and hand-smashed truffle silky potato. There is an Early Bird Promo (10% off) if you place the order before 1st Dec.
---
3. Classy Christmas: The Catering Concerto
They have sets for 5 pax ($218.90++), 10 pax ($428.90++), and 25 pax ($1020.90++). For the 5 pax set, they serve Cajun garlic roast turkey, honey glazed ham, and baked salmon with champagne caper sauce. Bonus: order by 11th Dec for 10% off.
---
4. Seafood Christmas: Uncle Leong Signature
Their mini buffet starts from $11.80/pax with a minimum of 5 pax. No turkey or ham here, they serve their signature seafood dishes such as cereal chicken, Sunkist pork ribs, and signature beancurd.
---
5. Halal Certified: Bayfront Catering Services
The mini buffet starts from $10/pax (min. 8 pax) and serves cze char food like yang zhou fried rice, smoked duck with Mongolian sauce, and Nyonya Assam fish fillet. Orders placed before 1st Dec: they throw in a free side dish.
---
6. Family Christmas: International Catering Pte Ltd (Halal Certified)
They have many various options but we recommend the 9-course Christmas Family Party Set A ($128++), suited for 4-5 pax. That includes rosemary maple-glazed turkey breast and chocolate logcake.
In addition, you get a complimentary Christmas fruitcake if you order before 2nd Dec.
---
7. Popular Caterer: Rilassi Catering (Halal Certified)
Rilassi Catering is one of the most popular caterers on FoodLine.sg. Their mini Christmas buffet menu starts from $10.80++/pax (min. 15pax) and have items like honey chicken ham and Irish beef stew.
If you place your orders by 30th Nov for orders above $400, you get
-free delivery
-Christmas log cake (1kg) for orders above $500
-whole turkey for orders above $800
---
8. Everything Classic Christmas: Spark and Flame Catering (The Flame Café N Spark Restaurant) (Halal Certified)

Their mini buffets range from $200++ to $350++ for 10 pax. They have turkey breast, honey baked ham, sliced beef, and salmon on their menu. If you want a bit of everything classically Christmas, this is it.
They throw in a lychee-chocolate logcake for orders placed before 10th Dec.
---
9. Most Options: Intercontinental Catering (Halal Certified)
They have many sets here, starting from $12.90++/pax. Items include rosemary maple-glazed turkey breast, mutton stew, and duck confit. Enjoy a complimentary Christmas fruitcake if you order before 2nd Dec.
---
10. Affordable Christmas: Delizio Catering
Their mini-buffet starts from $12.80/pax, including parmesan crusted fish, turkey lasagna, and roasted lamb. For orders placed by 11th Dec, you receive a complimentary homemade date pudding.
---
Besides catering, FoodLine also has cakes. A gathering without a cake is just a meeting. We recommend the chocolate and red velvet Christmas logcake (600g) by Don Your Personal Pie Club at $18 (U.P. $25.90). Only 100 pieces available.
---
This is an advertorial. All images provided and copyrighted by FoodLine.sg. Written by Dr. A. Nathanael Ho.