This review is a comparison between two American fastfood burger joints, Shake Shack at Jewel Changi Airport and Five Guys at Plaza Singapura. I ate at Shack Shake and then 3 days after, I ate at Five Guys, so impressions of both places are still fresh in my mind. I also paid for my own meals in anonymous reviews, allowing for a fair comparison. Photos first, then review at the bottom.
---
Five Guys Singapore
Plaza Singapura #01-32, 68 Orchard Road, Singapore 238839
tel: +65 6976 4385
11am – 10pm daily
facebook
---
Shake Shack Singapore
Jewel Changi Airport #02-25, 78 Airport Boulevard, Singapore 819666
11am – 10pm daily
facebook
Second outlet: 89 Neil Road #01-01 Singapore 088849
---
REVIEW
Price: I bought similar items at both places: cheese burger with double patties and bacon; a milkshake; and fries. It's so outrageous that Five Guys sells their fries at $7 to $11. I paid $25.80 at Shake Shake and almost 40% more at Five Guys ($36).
Five Guys 0: Shake Shack 1
Ambience / decor: They both follow the concept of their American flagships but I find Five Guys' decor so low class with so much ugly wood and grey tiles.
Furthermore, Five Guys is so much dirtier. Paperbags all over, not cleared promptly. They don't give trays, they give paperbags with burgers wrapped in foil. It's the same as in USA. But it's so bad for the environment! Come on!
Five Guys 0: Shake Shack 2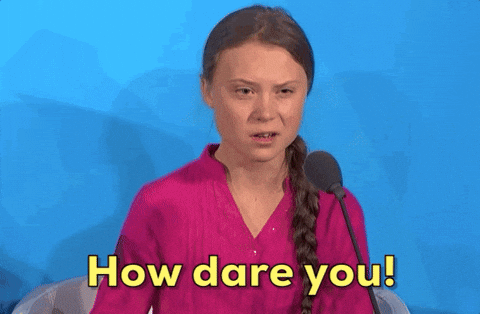 Service: Everything is over-the-counter, but the cashiers at both establishments are patient and polite. They answered my questions satisfactory with a good knowledge of their products.
BUT I don't understand why Five Guys doesn't give a buzzer like Shake Shack. Five Guys shouts out the numbers so everyone has to crowd around the counter—hey social distancing you know—but Shake Shack allows customers to sit comfortably at their tables while waiting for their buzzers to ring.
Five Guys 0: Shake Shack 3
Food: 
-Milkshake: I think I drank all the flavours of milkshake at Shake Shack. Do not get the pandan shake ($7.80), available only in Singapore, because it's way too sweet to be anything. Instead, get their classic flavours–vanilla, chocolate, or strawberry ($6.90)–which, in my opinion are best. I used to like their peanut butter ($6.90) when I was younger but age has made me feel that it is too heavy.
For this review, I ordered strawberry milkshake at both Five Guys ($10) and Shake Shack ($6.90). Five Guy's milkshake has bits of strawberries which give a nice texture.
Shake Shack's milkshakes tend to be thicker, so you have to wait some time to sip it. Some people like more fluid milkshakes but thick milkshakes, in my opinion, has more ice cream-to-milk proportion, so they are more value-for-money.
It's a draw in this case, except for Five Guy's exorbitant pricing.
–Fries: Five Guys win for the fries although they are very expensive. Five Guys' skin-on fries ($7 – $11) overflow, so just order a small one if you are alone or one medium to share for two persons. Get the normal one and not the Cajun because the latter is way too spicy. The fries remain crispy when cold, and have a robust mouthfeel.
Shake Shack's fries ($4.50) comes with an option of cheese topping (additional $1.40). Although this is one of the better cheese fries I have tried, just get the normal one because it is less heavy.
–Burger: I ordered the same burger at both places: cheeseburger with double patties and smoked bacon, $14.40 at Shake Shack and $17 at Five Guys.
Shake Shack uses brioche buns which give a buttery depth and comes across as more refined than the sesame-seed studded bun at Five Guys which seems like it's Burger King.
Five Guys puts their bacon at the bottom so that the grease is absorbed by the bun—smart. But Shake Shack does their bacon better: it's crispy but not charred, it is more smokey, adding another dimension to the burger. That said, I went to Shake Shack thrice and it is inconsistent: not all three times did the bacon turn out awesome.
For the patties, Five Guys puts the cheese in between the patties whereas Shake Shack puts it on top of the patties. Five Guys' method helps to distribute the cheese evenly but also, if the patties are not moist, helps to give an illusion of being succulent.
Five Guys' patties are ground more coarsely, allowing for moisture to be trapped in between the gaps, so it is super juicy. There is no glam way to eat this; juice will always flow down your hands.
Shake Shack's patties are juicy too but again, there is an inconsistency of standards. The first two times I went, they were super juicy, but the third time, it was just juicy and nice.
Shake Shack has a super umami topping. I thought it was jalapenos because it's moreish and slightly spicy, undercutting the heaviness. But I looked and it was bits of reddish colour – so maybe a sundried tomato or a variety of chilli? It really brings the burger together.
For Five Guys, you can put any amount of topping you want. Nice, but doesn't match Shake Shack's secret ingredient.
It's a draw in terms of food.
Five Guys 1 : Shake Shack 4
Between the two, I think Shake Shack is the more superior of the two. It provides a cleaner, more civilised environment with good quality burgers. If Five Guys wants to price themselves 40% more than Shake Shack, they should be 40% better, but they are not.
You may also like burgers at these places:
–Burger+, Clarke Quay: A+ for Effort, B+ for Korean Burgers
–Burger Buddies, Essen @ The Pinnacle: Excellent Burgers with Great Fries
–Fatburger, Tanjong Katong: Make Burgers Great Again?
–25 Degrees Burger, Hotel G, Middle Road: Hollywood A-Listers' Favorite Burger Joint from Los Angeles Now in Singapore!
---
Written by Dr. A. Nathanael Ho.