"Singapore so boring nothing to do this weekend leh." Eh, WRONG.
Singapore Food Festival (SFF) is back again and will be running from 14th to 30th July with activities happening all over Singapore! SFF is the only event in Singapore dedicated to local food, celebrating the diversity and richness of local Singapore cuisine, flavours and heritage.
Themed "Savour Singapore in Every Bite" this year's edition hopes to encourage all foodies – Gutsy Gourmands, Traditional Tasters, Culture Cravers or Art Addicts – to explore Singapore and experience SFF in a different manner. In short, it just means there is A LOT OF FOOD FOR EVERYONE!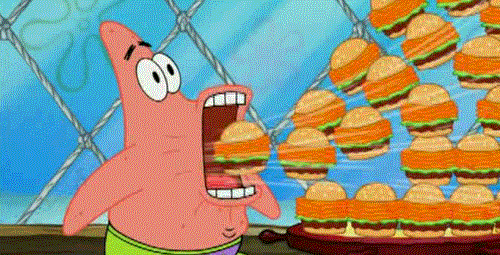 So which of the 4 Foodie Types are you?
---
1. Gutsy Gourmands
Basically, the people who want to be ahead of the gastronomical curve. They are willing to try a lot of new food trends like molecular gastronomy!
Sounds like you? Then you may be interested in …
A. STREAT
From 14-15 July (5pm-10.30pm), Michelin-starred chef Malcolm Lee will be teaming up with Willin Low to helm a pop-up restaurant, serving a mod-sin and Tok Panjang menu served communal style, at $50 nett. So why not impress your significant other without breaking the bank!
Take note! To make a booking at the pop-up restaurant by Chef Willin Low and Malcolm Lee, please do not hesitate to email wildnuts2017@gmail.com. For those who do not manage to reserve a table, don't worry as there is also a takeaway counter for the pop-up restaurant's menu. How convenient!
If you're thinking of bringing the whole family fret not! The power duo also curated 9 other stalls to present new spins on local dishes. This means there'll be food for everyone. They include New Ubin Seafood, Whampoa Prawn Noodles and the Singapore culinary team which won a gold medal at the Ika Hoga Culinary Olympics!
Located at: 80 Collyer Quay, Clifford Square, Singapore 049326
B. SINGAPORE-INSPIRED BOTTLED COCKTAILS
Sunday Punch, a local boutique bottled cocktail brand, will be launching two flavours you would have never expected! The first is The East Side is a gin-based cocktail inspired by Katong Laksa, and Kopi B is a spin on Singapore's local coffee. Yes you read that correctly – it's a Laksa cocktail! How's that for innovative flavours?
Both of them are available from 14– 30 July so order HERE now!
Who would have thought that we could pair hawker food with wine!  Take your hawker dining experience to the next level!
Organised by Merchants Wine Store, this event will show you how to pair 5 curated wines with hawker fare from stalls that include Michelin bib gourmand awardees. It'll be happening from 14 – 30 July (except 17 & 24 July), 6.30pm-8.30pm and tickets are priced at $88++ per pax.
This is literally a one-of-a-kind and not-to-be-missed event. Book your tickets HERE now!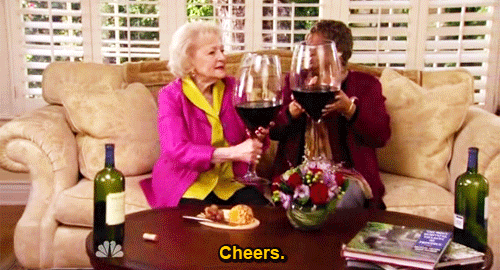 Food is more than just about eating (though arguably the best part). If you're interested in the development of food why not have some 'brain food' at a panel session by General Assembly. They will be discussing topics such as 'The Future of Food' and 'Taste Talks: Neo Sin, Mod Sin, or Original Sin'. Speakers at the event include the CEOs of major local companies such as Chope, Burpple, Grain as well as Michelin starred restaurant – Candlenut.
It'll be held on 23 July (10am-3pm) at  lyf@SMU (71-77 Stamford Road, MPH Building, Singapore 178896). Entrance is FREE, all you have to do is sign up here!
E. OPEN STOVES
Open Stoves is back for the second year and this edition features the inaugural Wok This Way outdoor beer garden where wok hei dishes are of the highest priority. They will be paired with craft beers by collaborations between culinary talents and Timbre+ resident chefs. Second and third generation hawkerpreneurs feature strongly in the line-up so let's all head down and #supportlocal!
What are the kids to do as you're enjoying your beer? There will be giant edition games and retro video arcade games available for them to play with as you enjoy you beer and meal in peace.
It'll be held on 28-29 July (12pm-1am) and 30 July (12pm-12am) at Timbre+ (JTC Launchpad @ one-north 73A Ayer Rajah Crescent Singapore 139957).
---
2. Traditional Tasters
If you believe that there is "no school like the old school", and that the best way is still the traditional way – SFF has got you covered! Look forward to food prepared using traditional cooking methods and heritage recipes at the events listed below.
#throwbackweekend! Smith Street will turn into an old school street with retro games and streetfood such as abacus seeds (my favorite!), paper-wrapped chicken, Hokkien Rickshaw noodles, Ah Balling, and more! The best part? PRICES START AT 50 CENTS!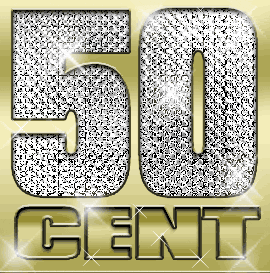 If you're super excited why not come dressed in 80s fashion and stand to win some prizes? Time to raid your parent's wardrobe or maybe come in matching sets with them!
It'll take place on 29 July (12pm-11pm) and 30 July (11am-11pm) at Chinatown Food Street Smith Street, Singapore 050335.
Did you know that different dialect groups make different types of kuehs (even Eurasian kueh)?
At the Kueh Appreciation Day, you will be able to  try a wide variety of kuehs, learn about kueh-related equipment and lifestyle accessories.
Tickets are free (there are also paid kueh demonstrations) and the event will be held on 23 July, 10am-4pm at the ToTT Store (896 Dunearn Road, Sime Darby Centre #01-01A, Singapore 589472).
C. HERITAGE TOWN FESTIVAL by Kim Choo
This event started as a food trail but has now evolved into a full-blown festival!
It celebrates not just Peranakan food but their culture as well. Start off with a Heritage Food Trail ($55 nett) which includes sampling of Peranakan food, making ondeh-ondeh, and a walking guided tour around Katong and Joo Chiat. End the day by visiting the Community Arts and Food Culture Showcase ($38 nett) where you can enjoy music, traditional tile work and even sample some traditional desserts.
Watched The Little Nonya and suffered from major room envy? Kim Choo has also teamed up with Village Hotel Katong to introduce special Peranakan themed room packages! Click here for more details.
D. SINGAPORE RESTAURANT FESTIVAL
Remember Singapore Restaurant Month? One of SFF's long-term highlights?
It's back but bigger and better! Renamed as Singapore Restaurant Festival, from July – September 2017, more than50 participating restaurant brands – including 12 heritage restaurants – will feature a Singapore-inspired dish in their menus. Participating heritage restaurants include Palm Beach, Jumbo Seafood, Ng Ah Sio Bak Kut Teh, Goldleaf Restaurant, Fatty Weng, Hua Ting Restaurant, Tandoor, Omar Shariff Authentic Indian Cuisine, and many more!
For all my fellow salted egg lovers, the Singapore Restaurant Festival, RAS and Unilever Food Solutions have also released a 'Salted Egg Shiok' campaign. Visit  www.saltedeggshiok.com which will show you all the salted egg dishes on the island. How cool is that!
Also, diners can save up to 30% if they purchase the Singapore Restaurant Festival dining vouchers ($70 for $100 worth of vouchers) and use it for their meals at the participating restaurants. Vouchers can be purchased using DBS/POSB debit or credit cards at selected participating merchants island-wide. Click this link for more details!
---
3. Culture Cravers
If you're someone who enjoys authentic local experiences, flavours and really want an authentic "live like a local" experience? Look no further than SFF!
A. A NEW TASTE
Get a better understanding and appreciation of Singapore's culinary heritage through 5 workshops held by At-Sunrice!
Through the workshops, you'll be able to learn how to amplify and balance your dishes with spices and herbs and how to whip up mean dishes and cocktails. Workshop prices differ (starting from $5 nett), so check this link for more information!
It'll be held on 22 July 10am-6pm and 29 July 10am-6pm, at Sunrice Globalchef Academy (28 Tai Seng Street, Sakae Building Lvl 5, Singapore 544106)
While kopitiam might be integral to our local culinary heritage, this year, SFF brings to you 'teapitiam' to celebrate the art of tea drinking. Enjoy bites from fan favourites such as Bird Bird, Birds of Paradise and Naked Finn. Of course, you can take it one step further and learn more about tea appreciation through talks and demonstrations at the Tea Museum.
To commemorate the inaugural launch of the Singapore Tea Festival at SFF, there's also a range of special  teas launched exclusively for the festival. So remember to leave some space in your shopping bags!
It'll be held on 22-23 July, 10am-10pm at ION Orchard (2 Orchard Turn, level B4, Singapore 238801). Find out more via this link.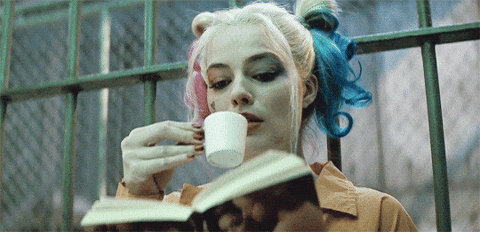 C. KUEH PAIRING WORKSHOP SERIES
You might think that Kuehs are super #basic.
Well, think again.
By learning how to pair different kuehs with different drinks, you can take kueh eating to another level! Learn from kueh maker, Rainbow Lapis, on the best pairings through 3 different collaborative workshops. They will be partnering with Tea Chapter (teas and kuehs), Bar Stories (cocktails and kuehs) as well as Kaldi's Berry (different coffee brews and kueh). Tickets start from $80nett on above and you can click the link above for more details.
We anticipate this event to be a sell-out, so hurry and book your tickets via this link now!
---
4. Art Addicts
If you believe a culinary experience is more than just about the food and involves all 5 senses – you're probably an Art Addict.
A. TRANSFORMING YOUR FOOD IMAGES WORKSHOP
Learn how to take your food photography to the next level with a workshop by Foodist x Morsels! Learn beyond camera techniques and get your hands dirty by learning how to plate and style dishes.
What's a food event without food? Chef Petrina Loh will be preparing light bites for all participants. All attendees are expected to bring your own cameras and a mobile phone camera would fair just fine! Tickets are priced at $90 nett. Get yours here.
It will be held on 23 July 2017 (3pm-5pm) at 25 Dempsey Road #01-04 Singapore 249670.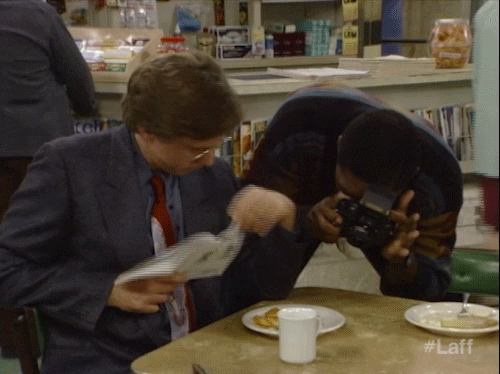 Eat to your hearts' content and enjoy an interactive dining experience at the same time! Choreographer Naomi Tan will stun you with 5 sets of dances to accompany 5 Singapore-inspired courses by Chef Nixon Low. Definitely a feast for all senses! The event is also child-friendly so why not bring your kids along for a once-in-a-lifetime experience.
Tickets are priced at $38 nett (child, 3 courses) and $78 nett (adults, 5 courses). It will be held on 20, 21 July (7.30pm) and 22 July (12.30pm) at Jiakpalang Eating House (456 Alexandra Road #01-06 S119962). Get your tickets here.
---
Wow that took quite a bit to scroll through! TOLD YOU THERE IS REALLY A LOT OF FOOD! Hope you guys jiak bao bao and see you there!